The Great Pit of Guatemala
While the loss of property and the evacuation of a large city isn't funny the fact that numerous people referred to the "Guatemalan Sinkhole" as a Sarlacc Pit kinda' is.  Here's a little fun I had with photoshop.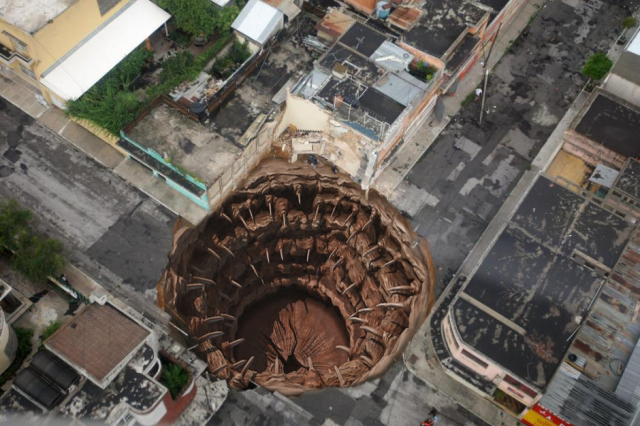 To find out more about the "Sinkhole" you can check out National Geographic's coverage on it here.
Tags: Fun, Great Pit of Carkoon, Guatemala, Photoshop, Sarlacc, sink hole