Volumetric Trees in Blender 2.59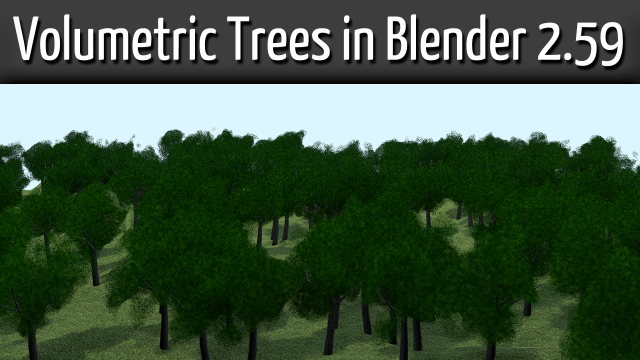 During the course of creating my "Bag End" scene for The Nature Academy competition one of the things I knew would be a challenge would be the sheer number of trees that would need to be created for the mid-ground landscape.
The obvious solution would have been to use an array of various 2D trees mapped to planes, seeded via a particle system on the lanscape. While this would have worked, I wanted to try my hand at something I had seen on the BlenderArtists forum. The following video is a time lapse of the creation process for the volumetric trees.
The particle setup for the landscape can be seen in the image below.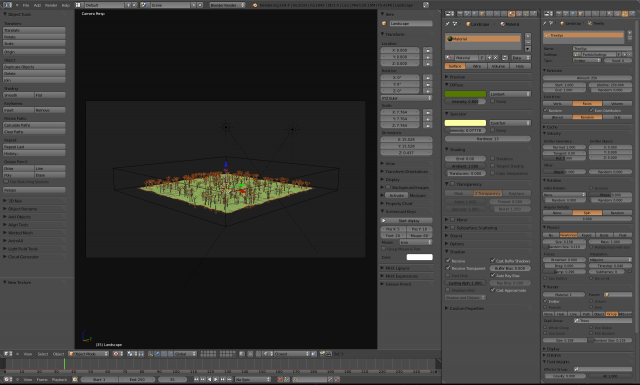 The key to this process is your material setup, which can vary greatly depending on the size of your scene. The following is an image of the material setup from the video.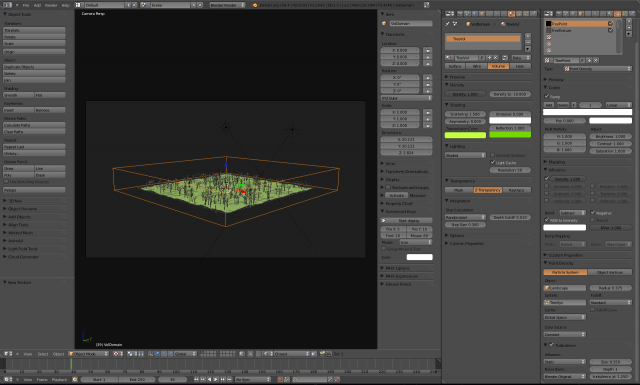 For those of you who like to reverse engineer blend files, you can find the one from the video here.
Tags: 3D, Blender 3d, Landscape, Trees, Volumetric Materials